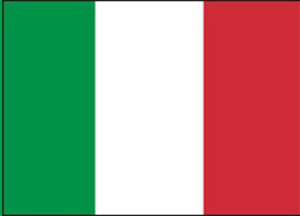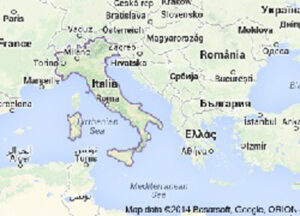 EDED s.n.c. di ENZO FASOLIN & C. Via ungaretti 9/11 – Senago MI-ITALY
Two Machines Cavomit Holo Foil 122X1 Heidelberg GT 34X46 Hot Stamping & Hologram Registration Machines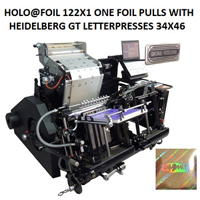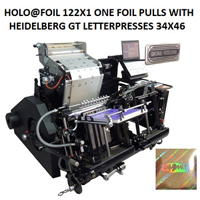 CROMOLITOGRAFICA, Wine and beverage labels, Firenze 1991, 1992, 1998, 2001, 2002
CROMOLITOGRAFICA was practically our first international customer with high quality expectations and a proudly presented case-study ever since. With production facilities targeted almost exclusively to the manufacture of sophisticated wine and beverage labels, their first CAVOMIT cylinder press was followed by a second CAVOMIT HOLO@CYLINDER HEIDELBERG 56X77 in less than a year's time and soon after to the establishment of an impressive hot-stamping production section with very close resemblance to a CAVOMIT showroom. Several years later, they placed again their confidence to one more CAVOMIT cylinder press, this time at their new prestigious facilities in Prato. Their CAVOMIT addiction continued with a fourth HOLO@CYLINDER installation in early 2001 and two more HOLO@CYLINDER in late 2002.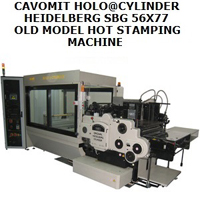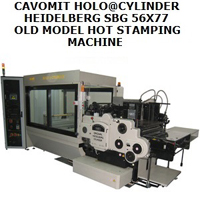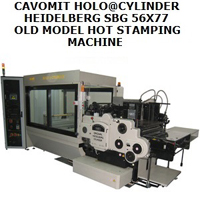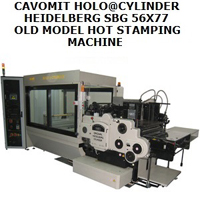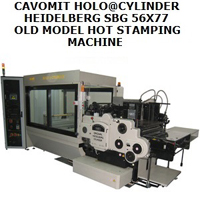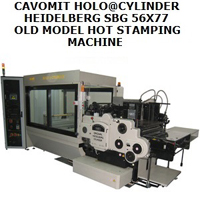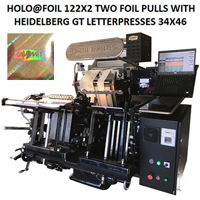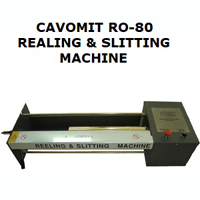 COVERCIANOGRAFICA, Beverage labels, Firenze 1993, 2002, 2010
COVERCIANOGRAFICA is a well-known reputable printing firm of beverage and olive-oil bottle labels in the region of Toscana. Their confidence in a CAVOMIT HOLO@CYLINDER HEIDELBERG 56X77 cylinder press for the application of decorative foils was rewarded by years of trouble-free operation and a second press installation in 2002 only to be followed by two more installations in 2010.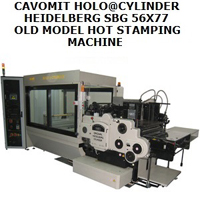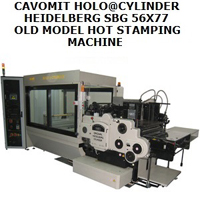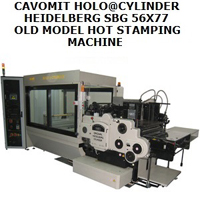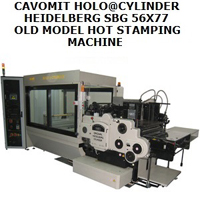 SCATOLIFICIO PONSELE, Packaging and paperback book-covers, Rome 1994 
One of the few printing houses in the area of Rome with hot-stamping facilities, SCATOLIFICIO PONSELE enjoy their reputation in quality printing of paperback book-covers and packaging of cosmetics. Our participation in GEC94 in Milan allowed them the on-the-spot comparison of hot-stamping equipment from various manufacturers. The installation of a CAVOMIT HOLO@CYLINDER HEIDELBERG 56X82 cylinder press with Jumbo-roll feeder took place soon after the completion of the show.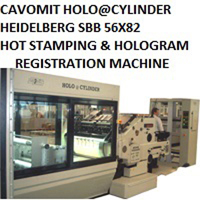 CENTROGRAFICO ITALY, Graphic & holographic industry – Data & brand protection, Milano 2011, 2014 
Centro Grafico DG is a worldwide player in the security foil's sector. The company is a leading member of IHMA organization and it is accredited by Intergraf federation within the "Security printers" section. The aqcuisition of a hologram registration machine CAVOMIT HOLO@FLEXO K-600X6 with 6 printing heads took place in in 2011 and three years later they upgraded their machine with 6 more 12 printing heads.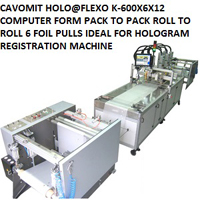 Printing Factory Pelago Italy
Holo Foil 183 Hot Stamping & Hologram Registration Machine