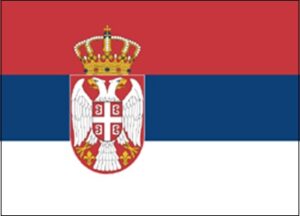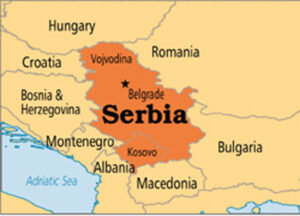 S.I.P., Security printing, Belgrade 1997
SECURITY INTELLIGENCE PRODUCTS is practically the only supplier of security holograms in Yugoslavia both to the private and public sectors. By the use of sophisticated equipment which includes a CAVOMIT HOLO@FOIL 183X2 TC multi-pull platen letterpress, holograms are hot-stamped on bank cheques, beverage labels, stock shares, bonds, certificates etc.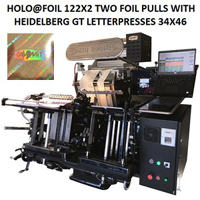 UNIVERSAL SYSTEM d.o.o., Security printing, Belgrade 2003
UNIVERSAL SYSTEM d.o.o. decided in 2003 to acquire one CAVOMIT HOLO@STAMPER hot-stamping and hologram registration unit suitable for the authentication at the point-of-issue of certifications with the use of hot-stamped OVDs.
CAVOMIT HOLO@STAMPER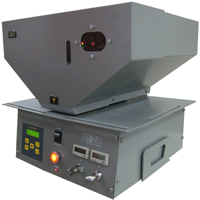 ZIN, State security printing, Belgrade 2004, 2008
The Institute for Printing of Banknotes belongs to the Serbian National Bank and undertakes practically all security printing in the Republic such as banknotes, passports, ID documents, excise and postage stamps etc. It is in this respect that ZIN developed the new generation of tax banderols featuring holographic security stripes and track-and-trace features on the request of the Ministry of Finance. Two CAVOMIT HOLO@CYLINDER HEIDELBERG 57X82 presses were installed at the end of Dec 2004 just in good time for the initial launch of these new alcohol and tobacco excise stamps to coincide with the introduction of VAT in the country. With the successful implementation of another project where CAVOMIT cylinder presses are used for the application of holographic stripes on tax banderols. Also, the Institute for Printing of Banknotes bought on December 2008 a HOLO@FLEXO K-500X1+1 machine for printing holograms. The CAVOMIT is now involved in the largest number of such projects among its direct competitors of sheet-fed equipment.